We are excited to announce a new feature within AllVoices: the ability to export a PDF overview of the data from your AllVoices dashboard.
We know how important it is to ensure that an overview of your data is shareable as you review and collaborate to work on resolving the types of issues being raised. This new export function, was built to allow you to export a PDF of the charts and graphs from your AllVoices dashboard.
How does it work?‍
Navigate to the Charts section of AllVoices by clicking the chart icon.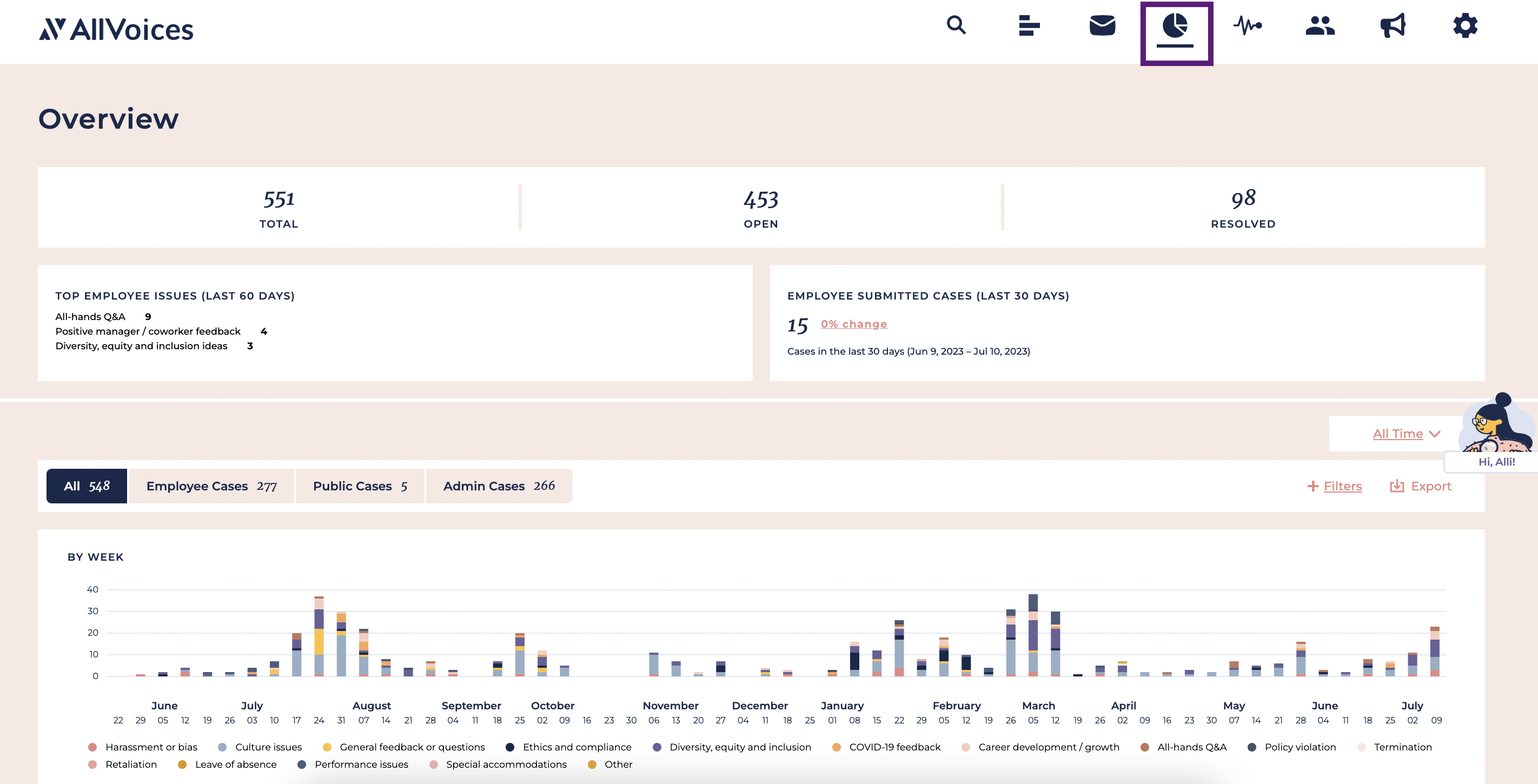 ‍
Next click Export.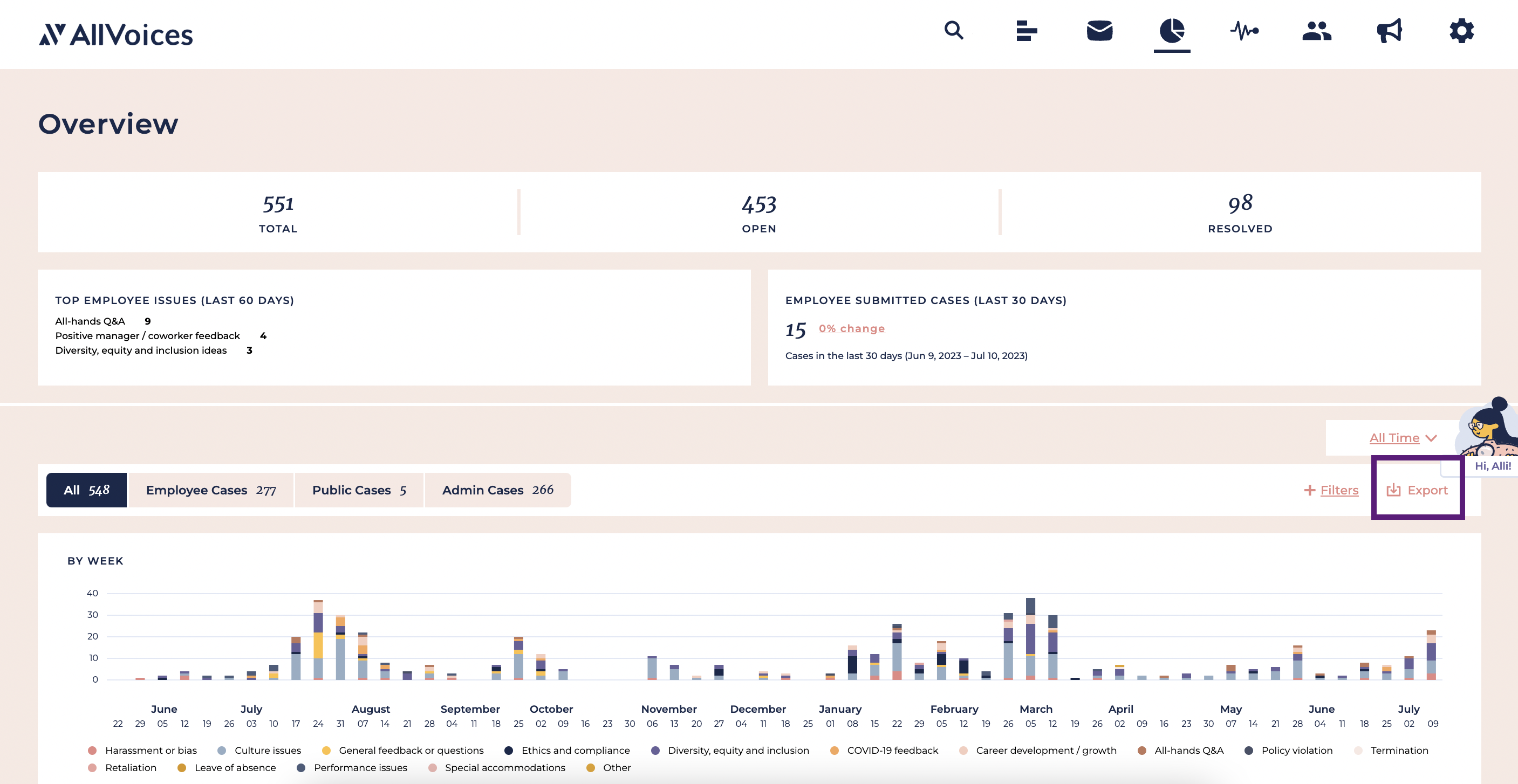 This will export a PDF overview of your company's reporting types and reporting volume. You can also apply a specific date range and filters to export a subset of data. Please note that this export function maintains the anonymity of the platform, as the exported data only provides a general overview of data, as pictured below.
‍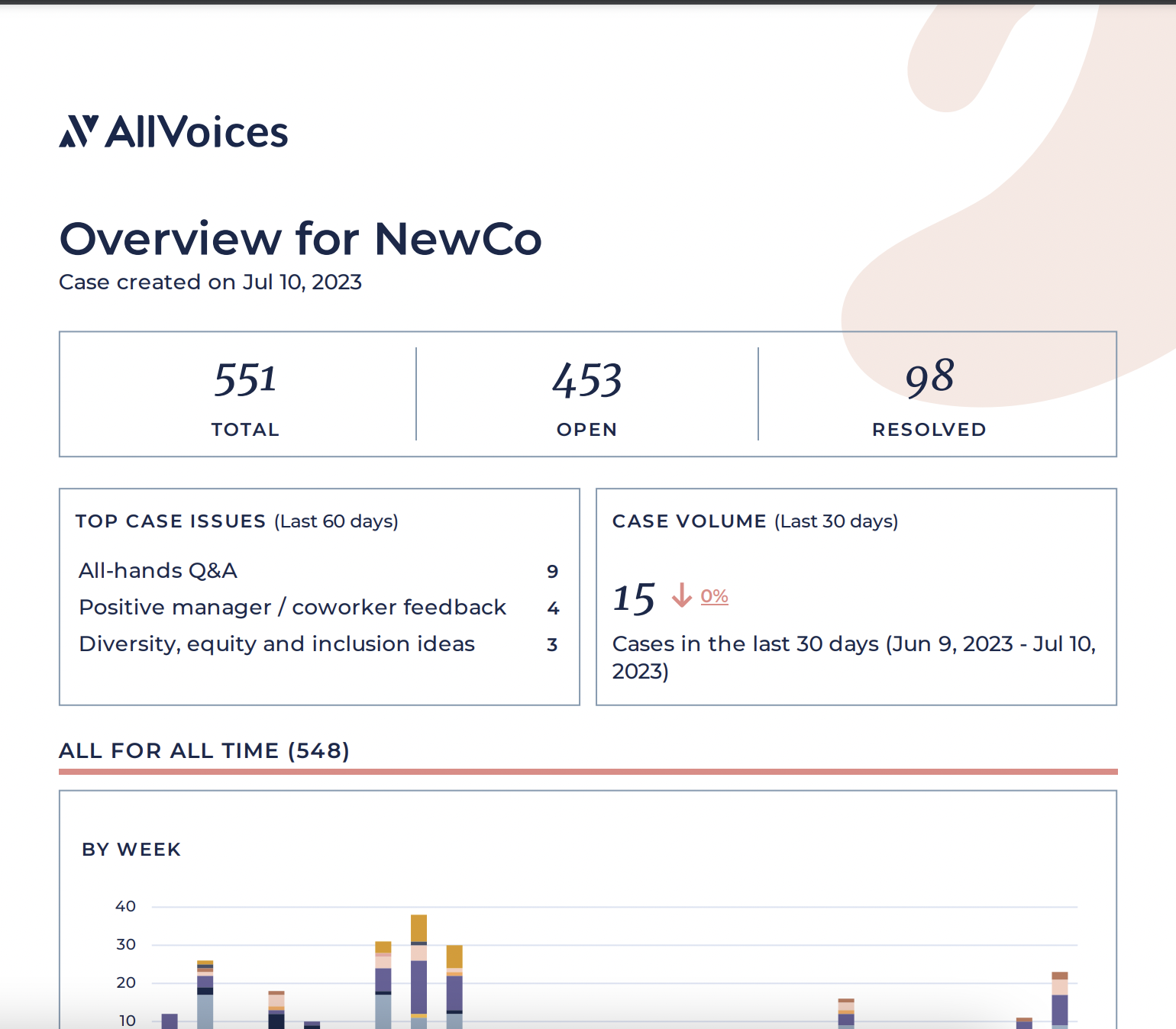 If you have any questions, please reach out to your Customer Success Manager or support@allvoices.co.
‍