We are excited to announce a new feature within AllVoices: the ability to change the issue type on a report.
We know how important it is to ensure your data is accurate and clean as you review the types of issues being raised. That said, we built this feature to enable you, as admins, to recategorize a report's module and issue type, in the case of an employee miscategorizing an issue. With this, you can ensure your data and trends are entirely accurate.
How does it work?
When viewing the case, select Edit under the Case Details section of the Case Overview.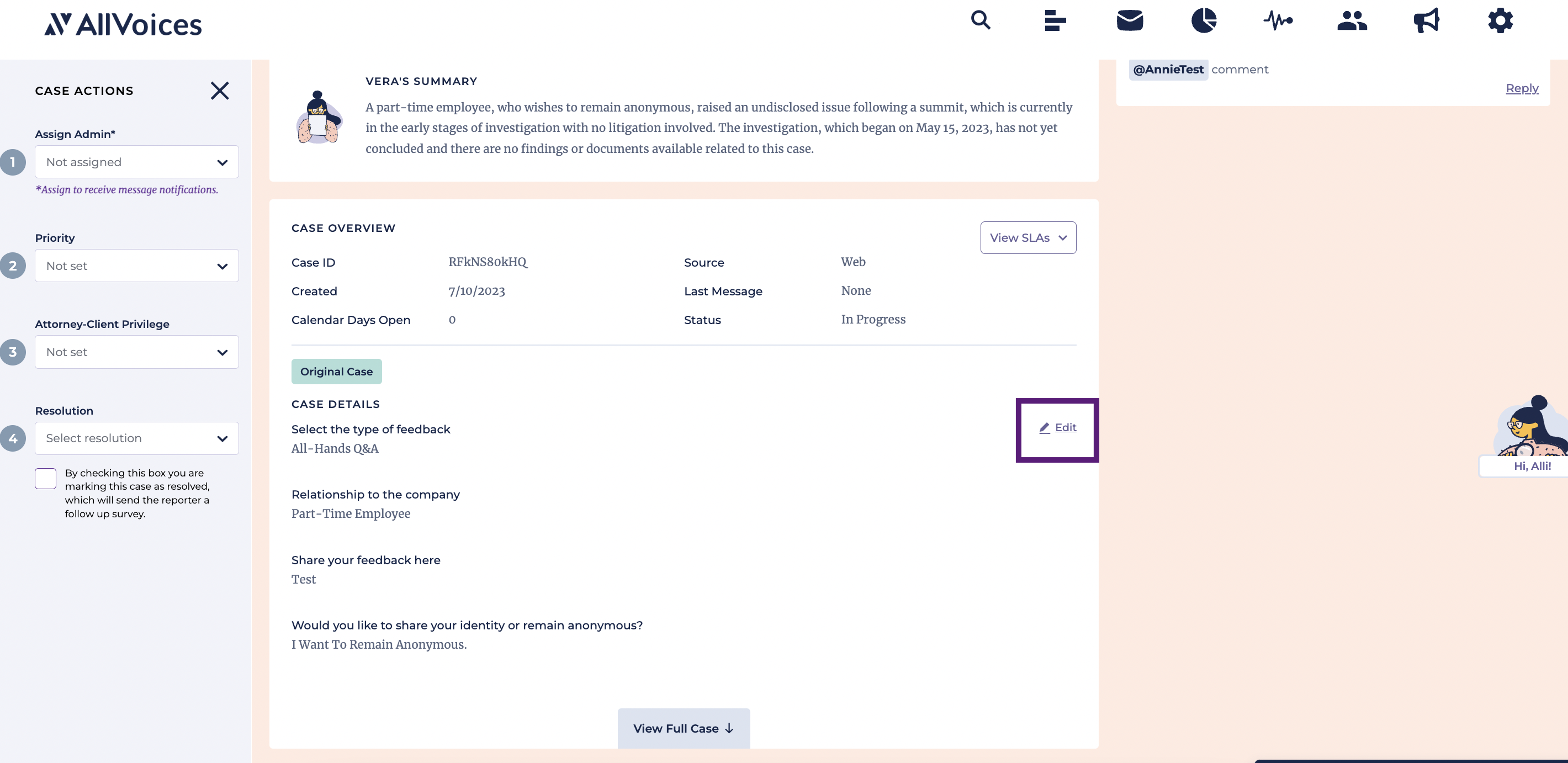 Here, you can adjust the module and sub-issue. The change, as well as the admin who changed it, will be tracked, and you can always see the reporter's original submission by clicking View Changes.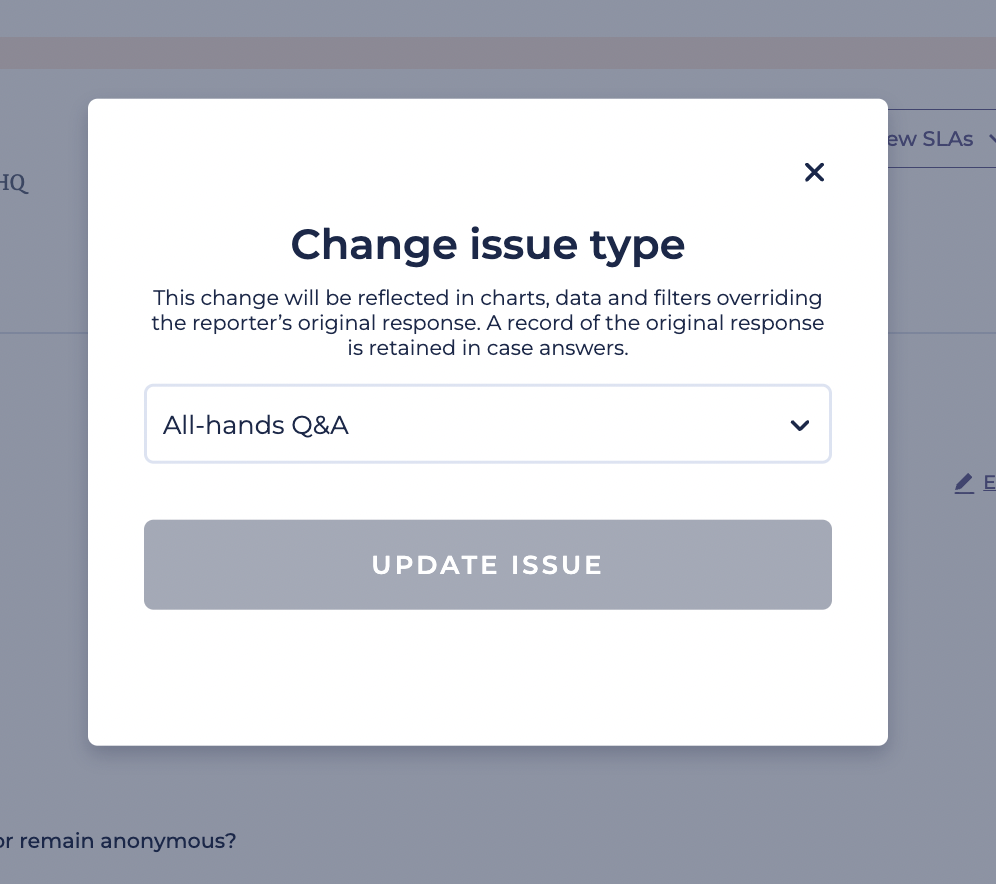 As a note, this does not notify the employee, or adjust the information they see in their messaging link. This is simply to help you optimize the data you see in AllVoices, to better help you make data-driven decisions.
If you have any additional questions, please reach out to support@allvoices.co.