The AllVoices for Admins App for Slack allows your AllVoices users to create new and add to existing AllVoices cases directly within Slack.
Note: Prior to following the steps below, you must have the ability to manually input cases - reach out to your Customer Success Manager or support@allvoices.co if you have any questions about this feature.
1. Ensure you are signed into the Slack workspace you wish to associate your AllVoices company account with.
2. Next, log into your AllVoices company dashboard using your Owner admin credentials
3. In the top right corner of the dashboard page, click your company name and select Settings from the dropdown menu.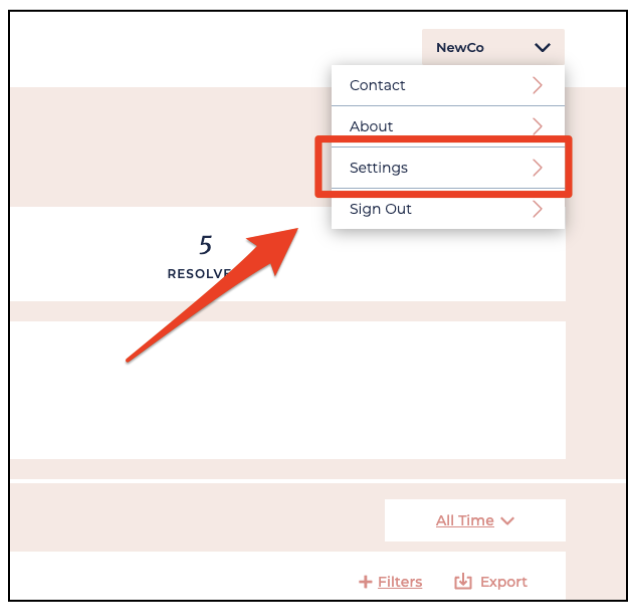 4. On the Settings page, click the Slack tab.
5. Under the AllVoices for Admins heading, you'll see a navy blue + Connect to Slack button – click it to initiate Slack's authorization process.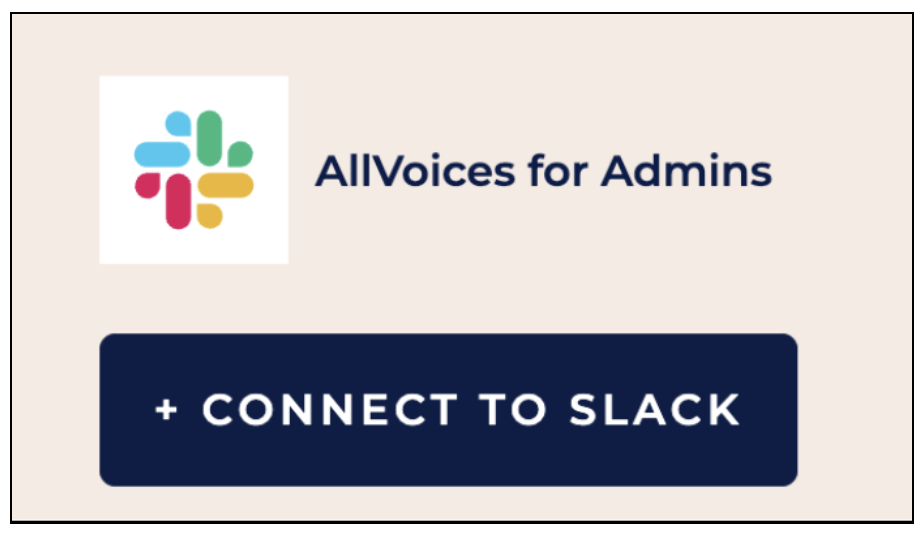 6. Click Allow during the Slack authorization process to complete the integration.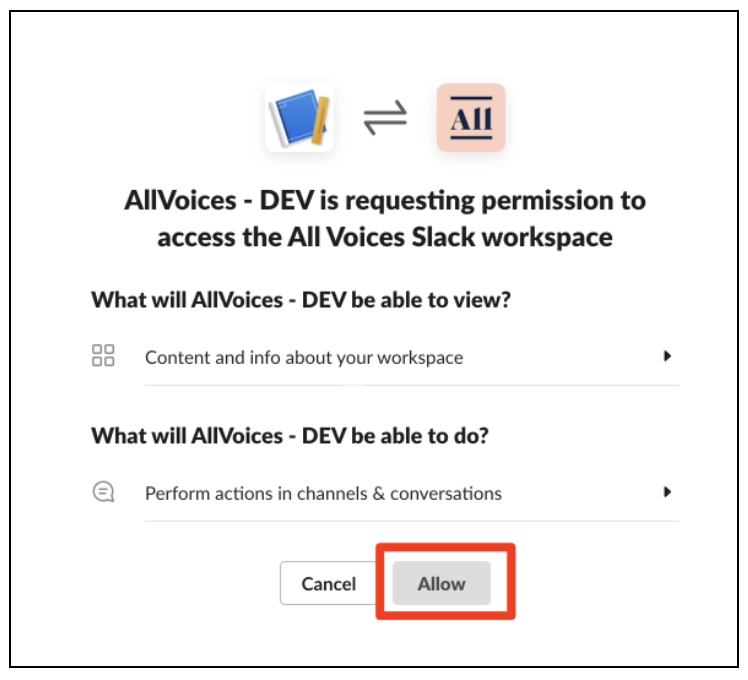 7. When complete, you'll be redirected back to your AllVoices dashboard. To confirm your integration is successful, there should be text indicating successful authorization. If you'd like to disable this Slack integration for your organization, click the Remove Slack integration link pictured above.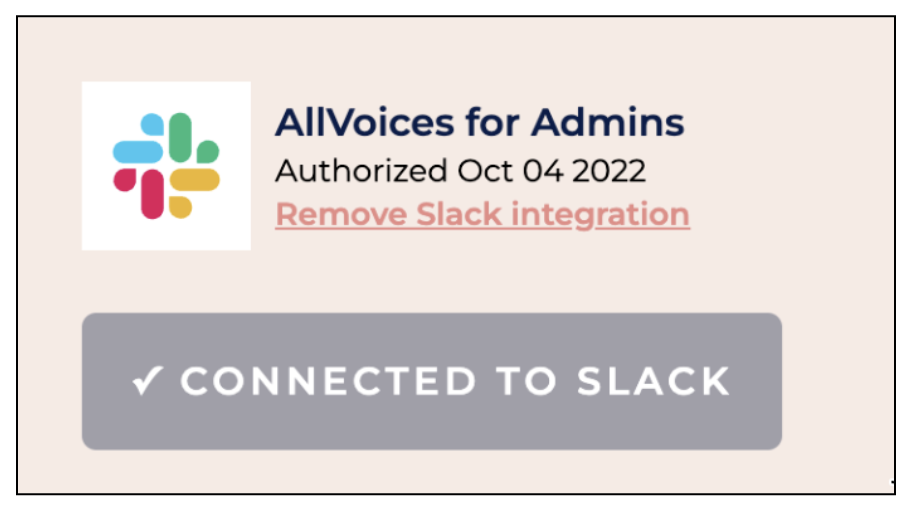 8. Your admin users should now have access to the AllVoices - Admin app in Slack. As long as the integration is active, your AllVoices admin users will be able to create new AllVoices cases and even add to existing ones entirely within Slack. For a more detailed user guide, please visit this link.