The reminders feature prompts the assigned admin on a case to respond to and follow up with a reporter's messages to avoid delays or missed conversations ensuring employees are responded to in a timely manner and feel heard.
Reminders will display system-wide to the assigned admin reminding them to reply or follow-up to a reporter's message after a set time. Reminders are measured in calendar hours.
Setting Reminders
Your AllVoices Account Owner can configure system-wide reminders in the settings tab of their AllVoices Dashboard.

Reminder to Follow-Up:
This reminder shows to the assigned admin after the set reminder time if the reporter didn't respond to the most recent admin message.
Reminder to Reply:
This reminder shows to the assigned admin after the set reminder time if no administrator has responded to the reporter's most recent message.
Dismissing Reminders
Reminders are intended to make sure the assigned admin is following up and replying to reporters' messages in a timely manner. Once the conversation has ended, the assigned admin can simply dismiss the reminder or mark the report as resolved which will automatically dismiss any active reminders.
As seen below, reminders can be dismissed from the Messaging inbox or directly from the Messages window.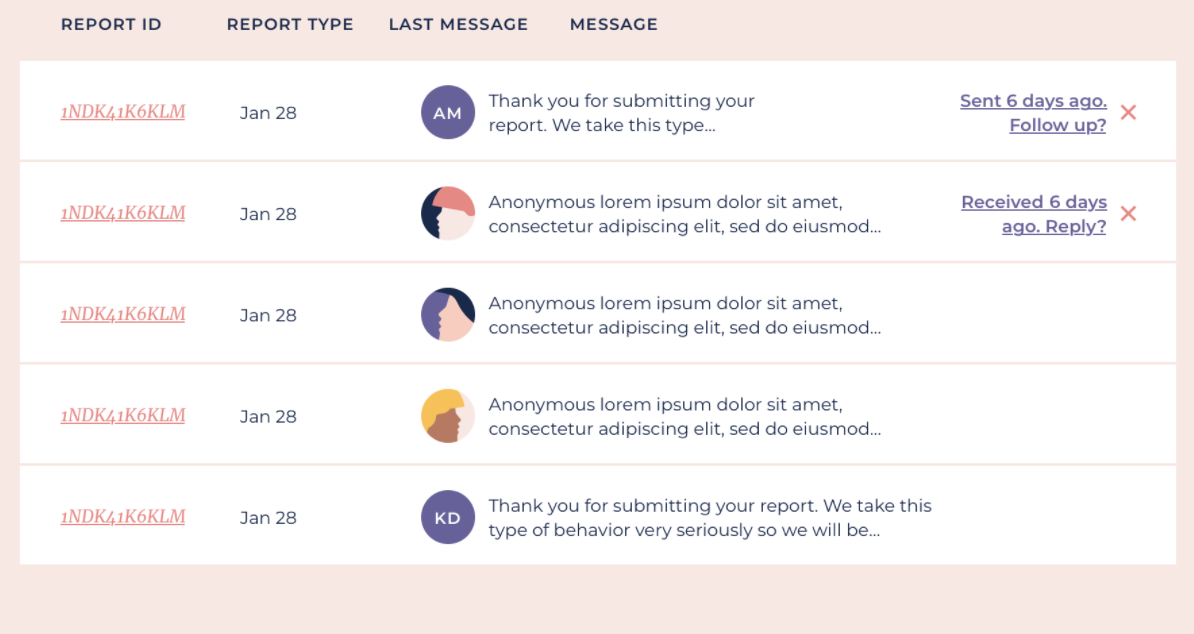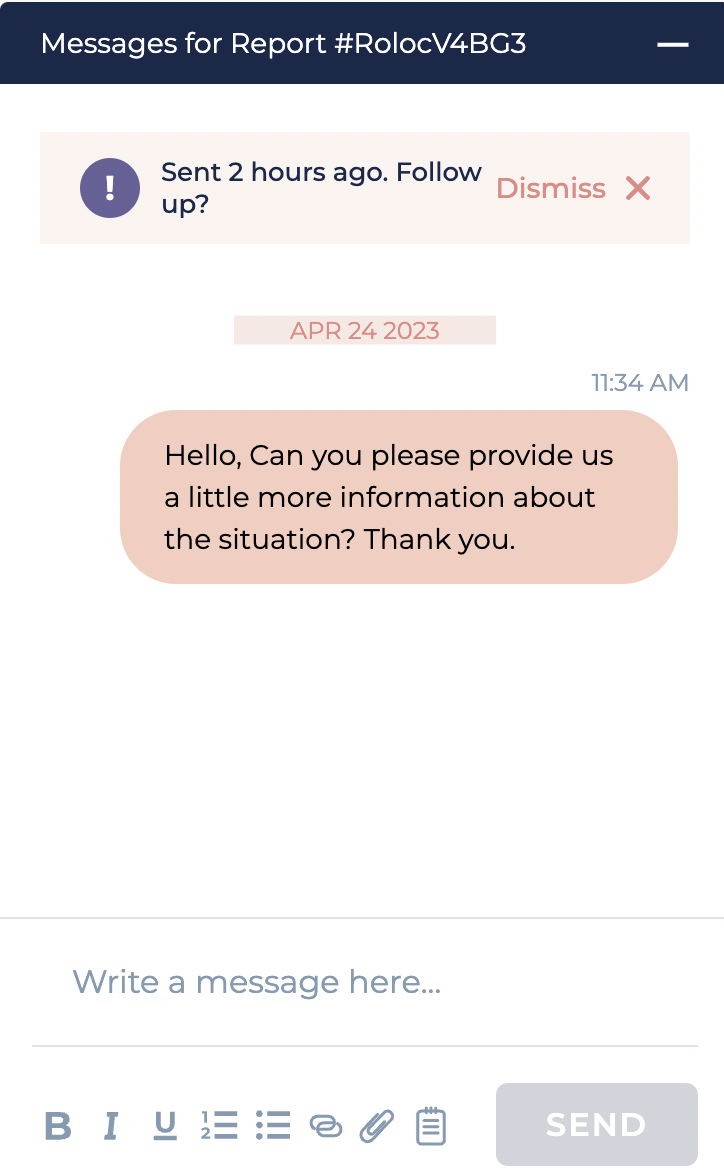 Note: Reminders are set at the message level at the time the message is sent or received. Reminders do not apply retroactively. When a reminder time is updated by the Account Owner it only applies to new messages going forward, not to existing messages in the system.

If you have any additional questions, please reach out to support@allvoices.co.