Vera can now synthesize the details of employee-submitted cases and create a summary at the top of the case overview.
When clicking into an employee-submitted case, you'll now see "Vera's Summary" located at the top in the overview section as seen below.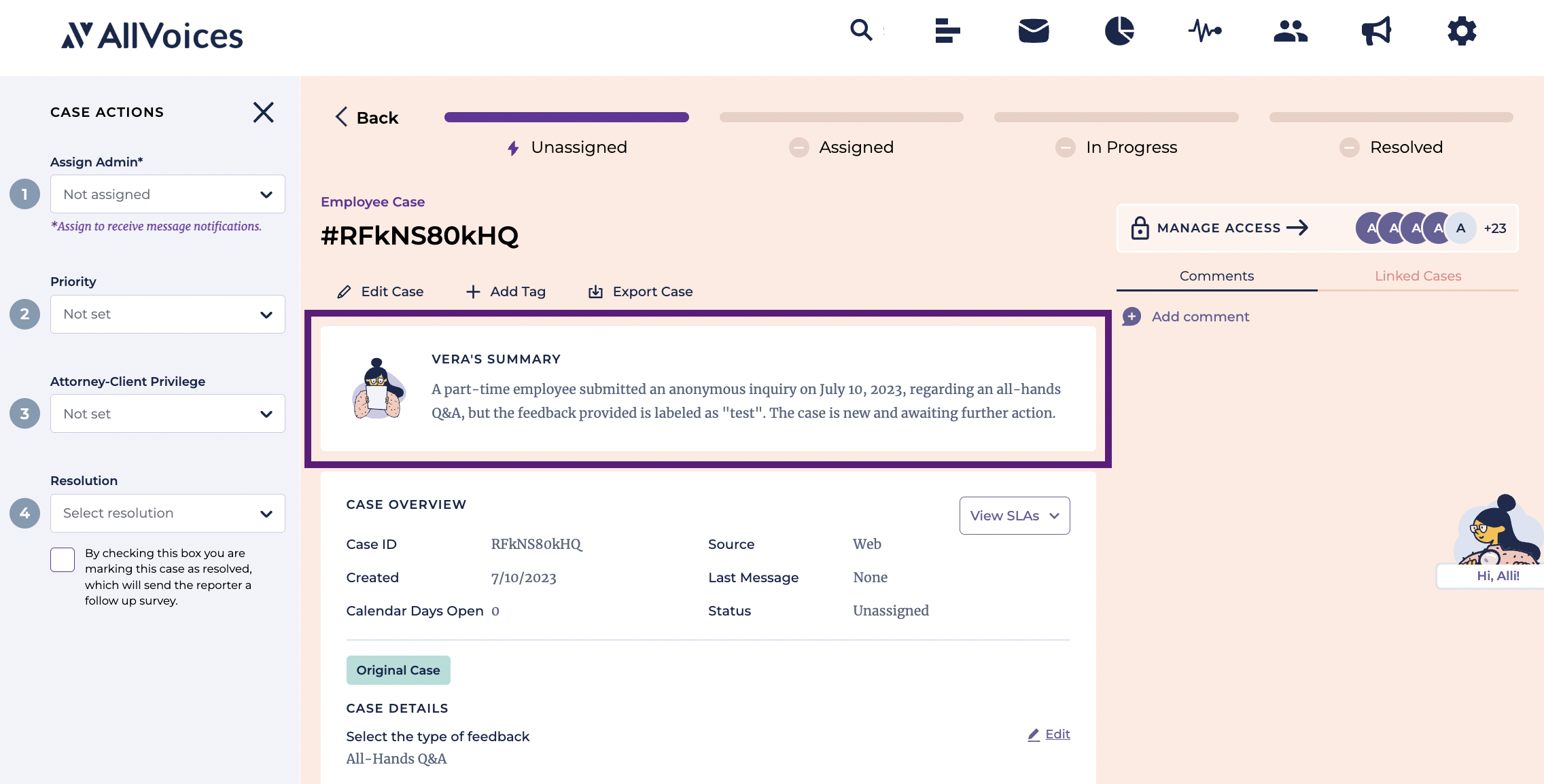 This summary allows admins to easily hop from one employee-submitted case to another and stay organized with a brief summary before diving into details and responding to a reporter.
Key Notes:
This feature only applies to employee-submitted cases - there will not be a summary at the top of cases admins create in case manager.
The summary will appear about 30 seconds after the new case comes into the system
This feature will only show up for new cases - this will not retroactively apply to old cases.
If you have any questions about this feature, reach out to your Customer Success Manager or support@allvoices.co.