At the top of each case you will now see a progress bar that shows how the case is moving along to encourage progress and allow admins to quickly see where a case stands.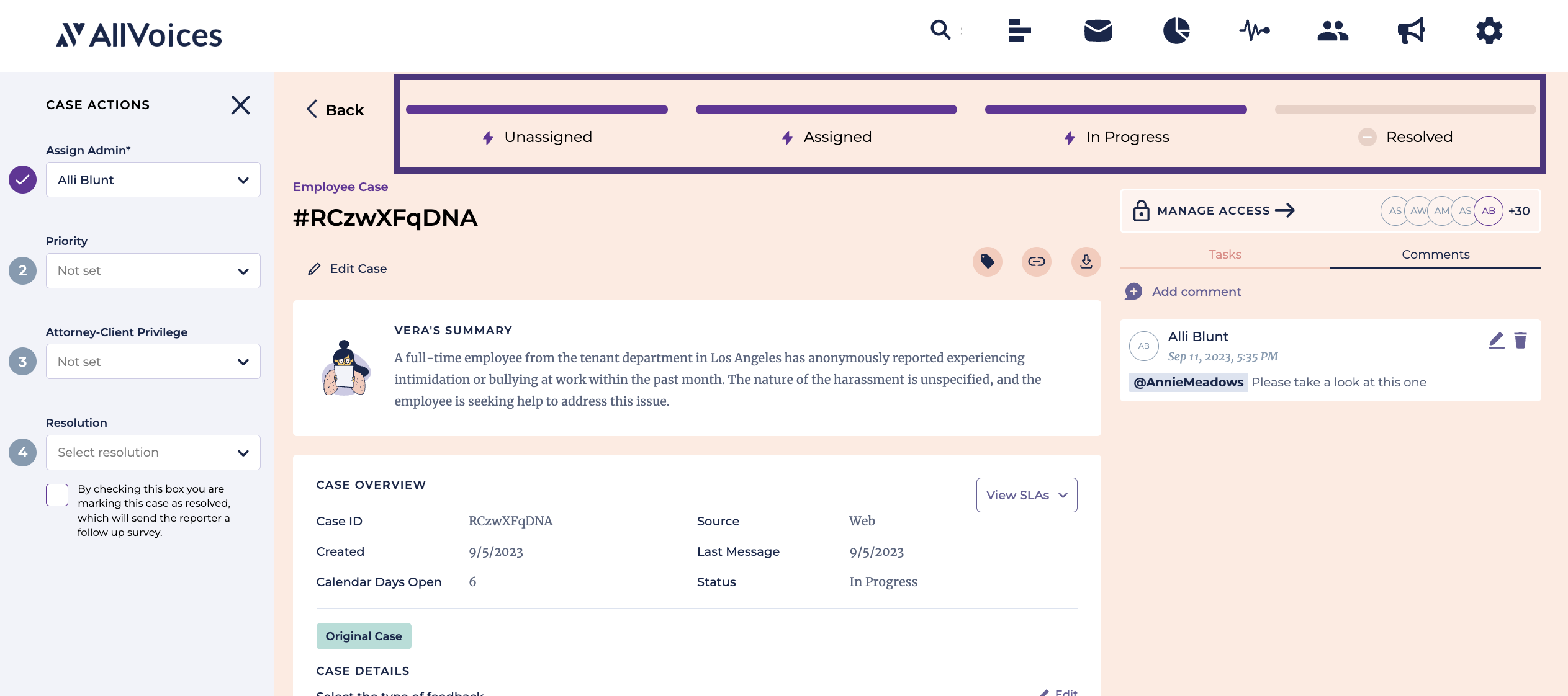 Progress Stages Include:
Unassigned
When the case is first submitted by an employee or an administrator, the progress bar will show "Unassigned."
Assigned
Once the case is assigned to an administrator the progress bar will show "Assigned."
In Progress
Once an administrator takes any of the following actions the progress bar will automatically show as "In Progress."
Sends a message
Comments or writes a note
Uploads a file
Creates a Performance Improvement workflow
Creates an Investigation
Marks priority
Marks attorney-client privilege
Links a case
Resolved
Once the case is marked resolved the progress bar will show 'Resolved' and will turn green.
Note: If not all steps are not completed you can still resolve the case and the progress bar will reflect which steps were not completed.
If you have any questions, please reach out to support@allvoices.co.