Introducing comments! You'll now see comments located in the top right section of the case details page. This allows for a more collaborative admin experience and ensures comments don't get lost in the shuffle.
To leave a comment on the case and comment to other admins that have access to the case, click "Add Comment."

Mentioning Another Admin
If you'd like to mention an admin on a comment, type @ and their name, select them from the dropdown, and submit your comment. The mentioned admin will be notified. If the admin does not have access to the case, you will need to give them access before mentioning them in a comment.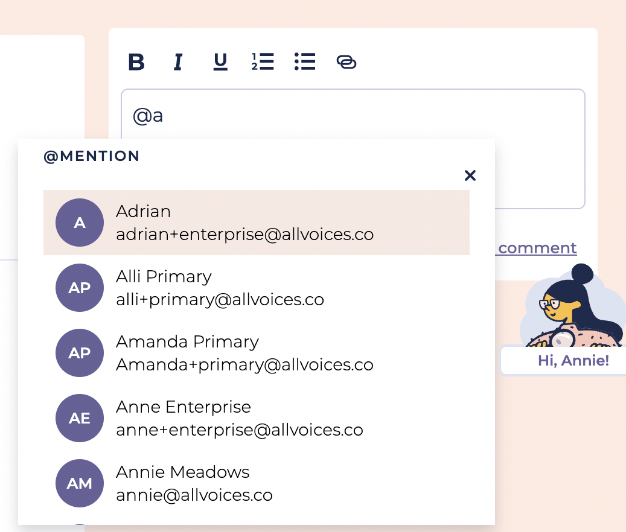 Edit/Delete Comments
Admins can edit or delete their own comments by clicking the edit or trash icons.
Note: Admins cannot edit or delete comments they did not create.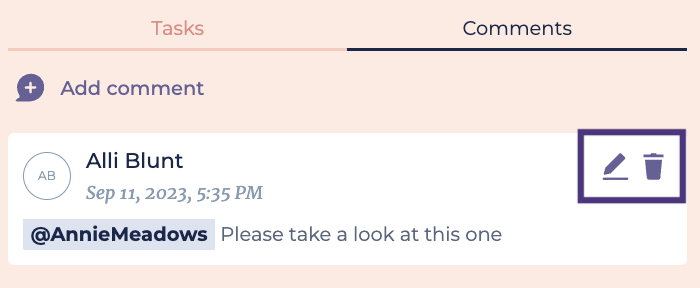 Replying to Comments
Admins can reply to other admins comments by clicking "Reply." Replying to a comment will automatically mention the admin who posted the comment and any other admin mentioned in the comment. They will be notified by email.
If you have any additional questions, please reach out to support@allvoices.co.