You can now create and use messaging templates within a messaging window with a reporter. See more details below:
What changed?
Within a messaging window with a reporter, you will now see a new icon for templates. You can select this icon either when you want to insert an existing template, or, you can select this icon after writing text you wish to become a messaging template.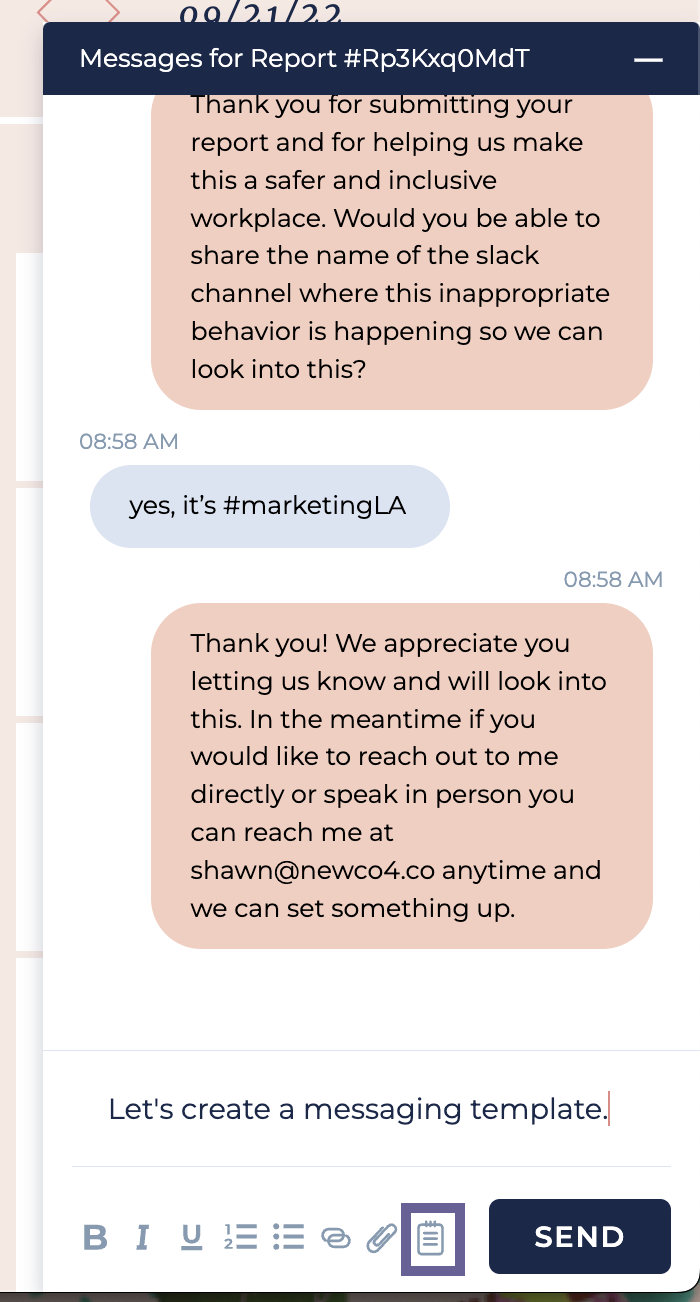 Once you click the icon, you will have the option to save your drafted text as a template, or insert an existing template. Create a title for your drafted text and select "Save" to utilize the template at a later date.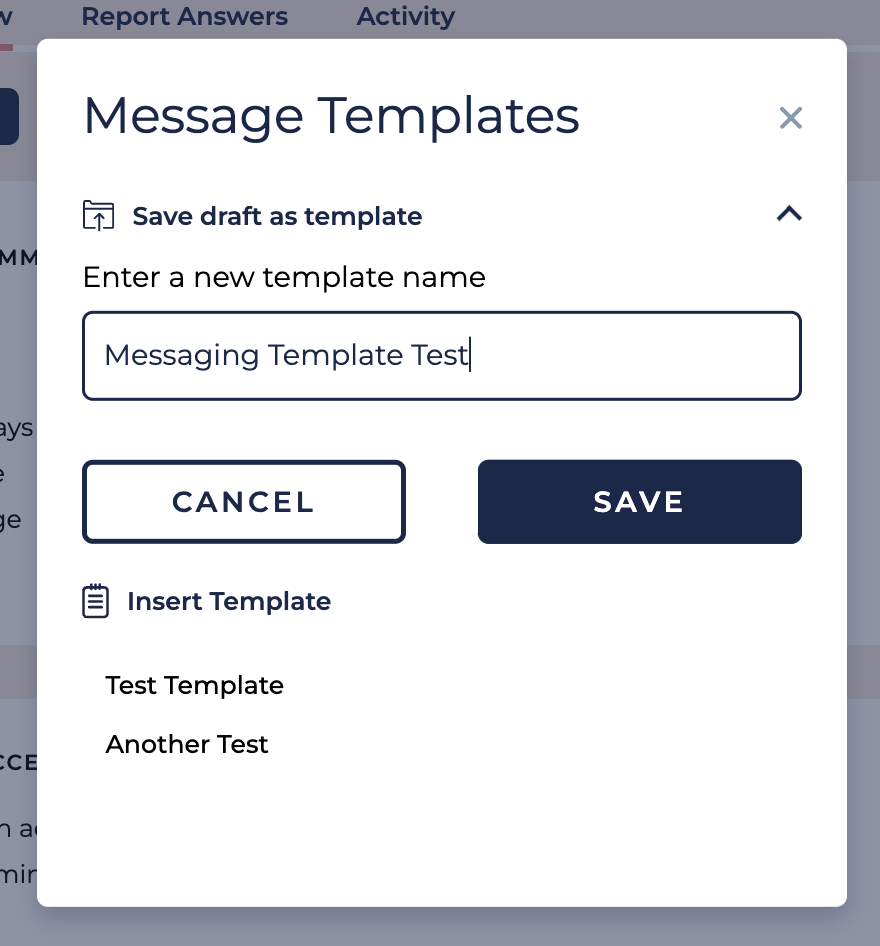 Feel free to utilize italic, bold, underline, bulleted lists, numbered lists, and hyperlinks within your messaging template.
Why the change?
We want to make your life easier - save time by utilizing this tool for common responses you're using within messaging.
If you have any additional questions, please reach out to your Customer Success Manager or support@allvoices.co.