Marketing your AllVoices platform URL through office materials such as fliers is a great way to ensure your employees have AllVoices top of mind if they have something they would like to report. Below is a quick guide on how to add your unique URL to an asset.
The tool we recommend using for this is Canva - you can use the free version, no pro tools are utilized in this guide.
1. Ensure you have the materials you would like to add the QR code to.
2. Go to Canva.com and create an account. Again, totally fine to utilize a free account for this.
3. Click "Create a Design" in the top right corner.

4. Next, click "Edit Photo"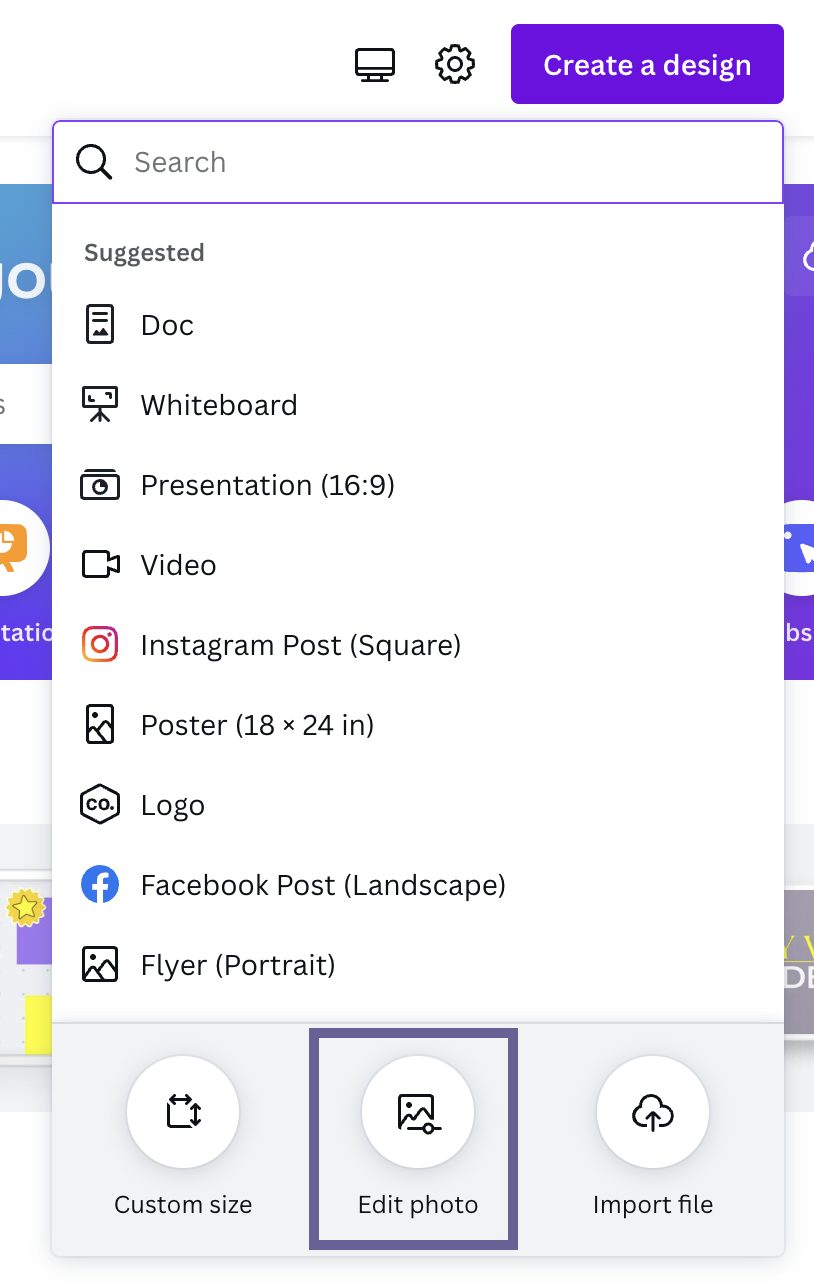 5. Upload your file. Although it says "Photo," PDF files are able to be uploaded here.
6. Click into the file you've uploaded.
7. On the left-hand side, find "Apps" and search "QR Code." Select the one shown in the screenshot below.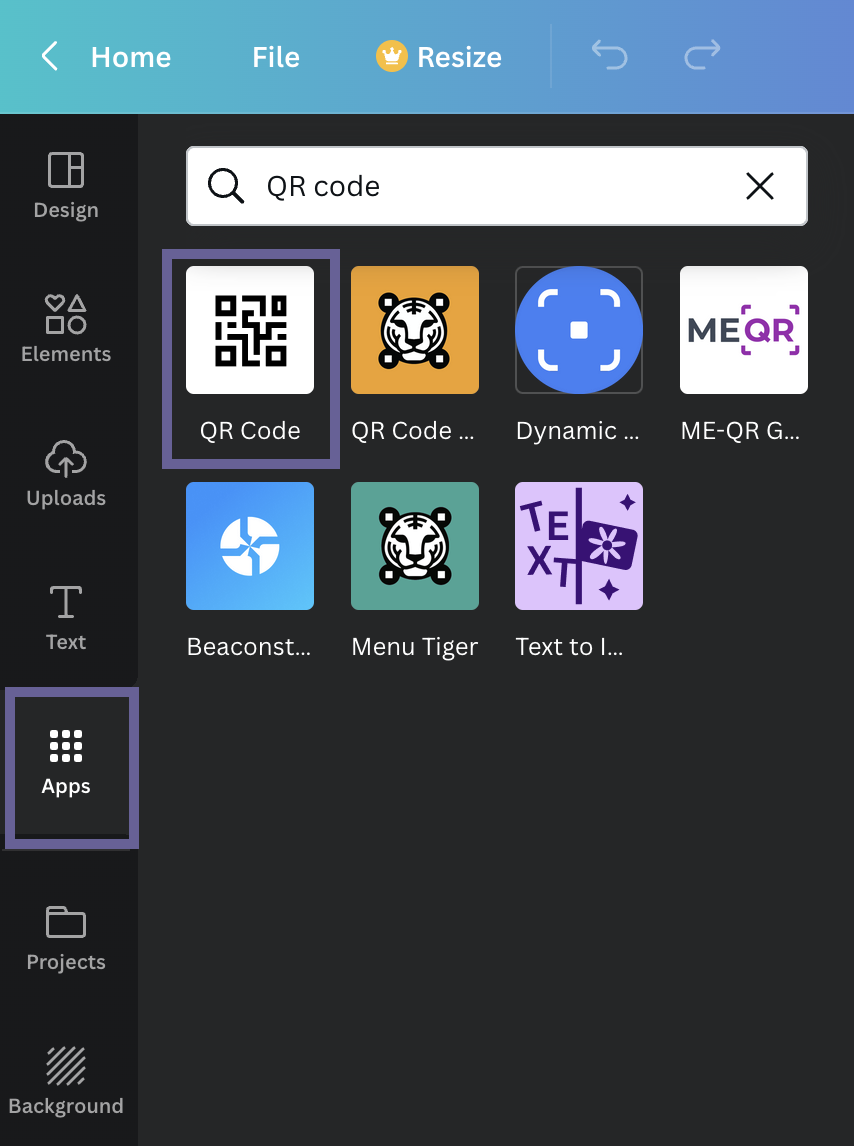 8. Type in the URL of your AllVoices platform (example: https://www.company.allvoices.co) and select "Generate QR Code"
9. Resize the code to your desire and place it on the asset.
10. Click "Share" in the top right corner of the screen and then click "Download"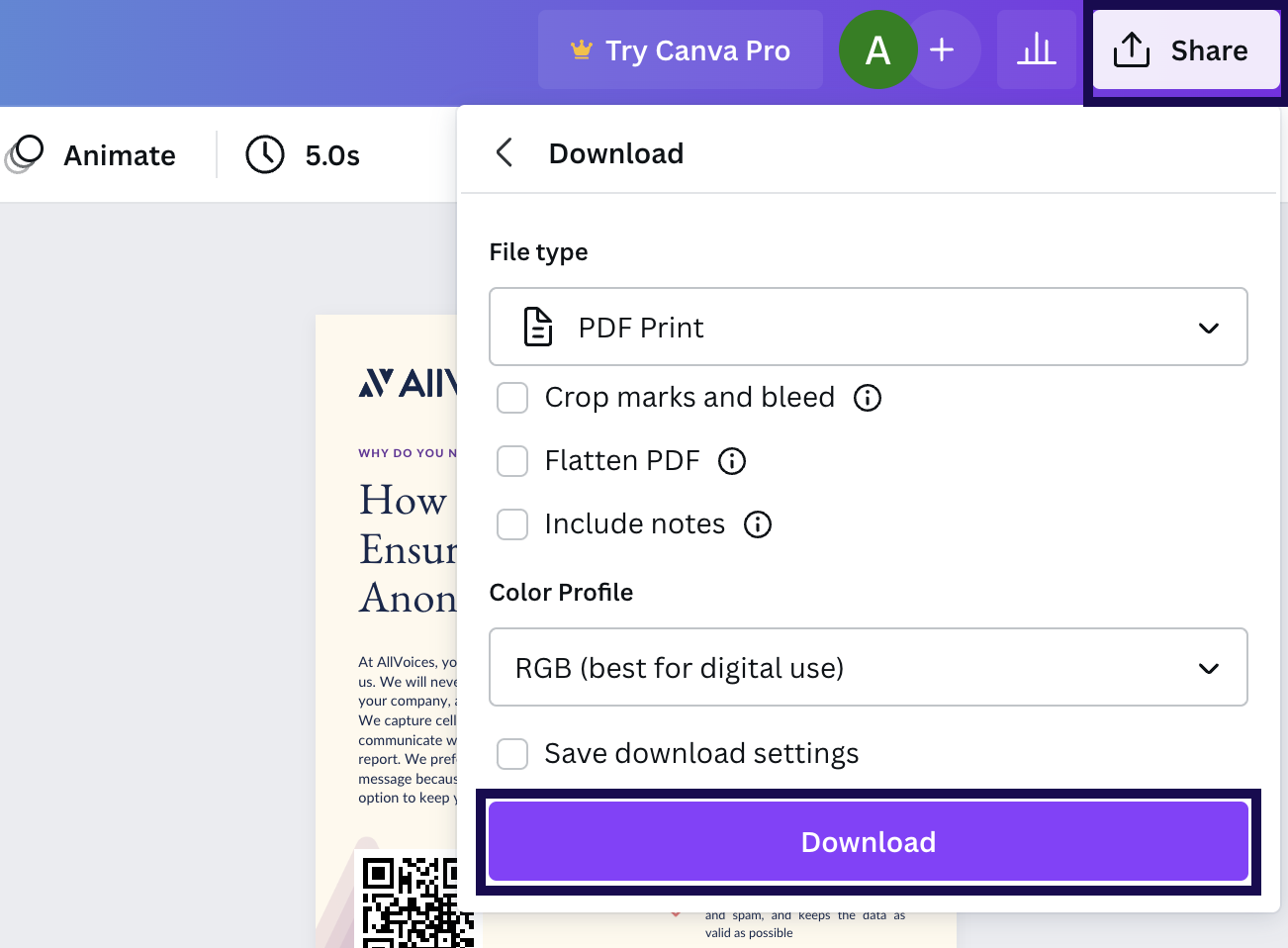 11. Select file type (we recommend PDF Print) and download the asset.
12. You're done! Distribute as you wish!
If you have any questions, please reach out to support@allvoices.co