Admin Messaging Guide
Messaging Within a Case
When viewing a case, the Messaging tab will be in the bottom right corner. It will pop-up upon opening the case, but can be minimized as well. You can make the window bigger by clicking the expand button next to the minimize button.
Here you can write back directly to the reporter, asking for additional information, providing resources, or simply thanking them for submitting their feedback.
The assigned admin will be notified via email when the reporter responds to their message.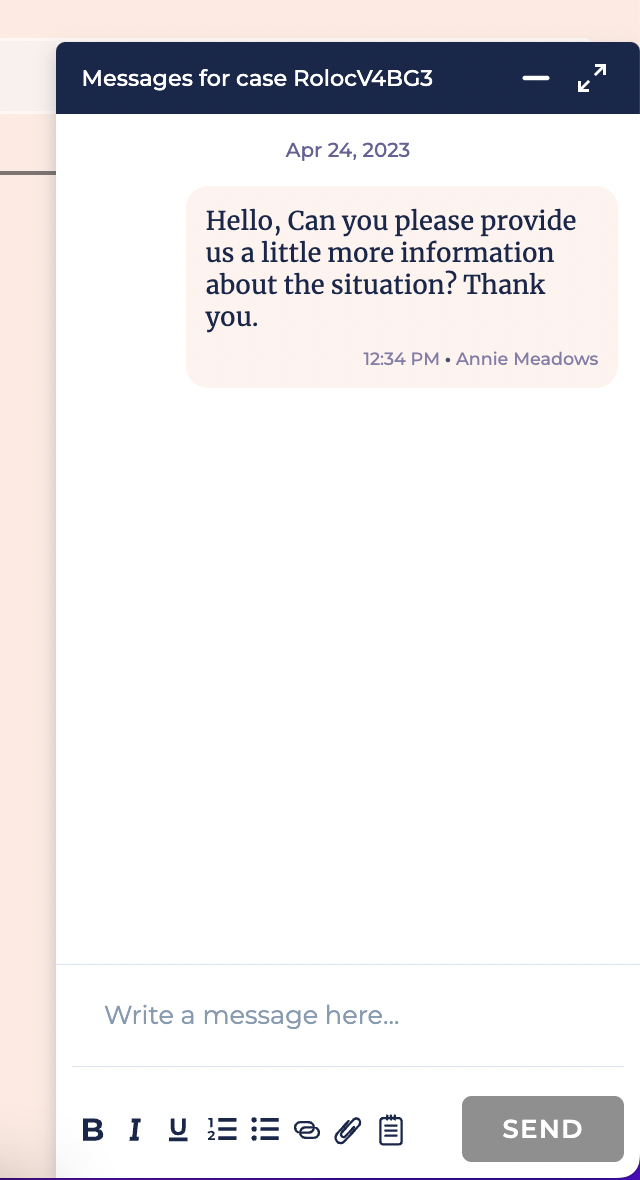 Within the Messaging Window You Can:
Bold, italicize, underline, bullet, and number your text
Insert a link
Attach a file
Utilize or create a messaging template for commonly used phrases (learn more here)
Messaging From the Top Navigation
You can also view your messages in one convenient window by selecting the envelope "Messaging" icon in your top right navigation.

Employee / Reporter Messaging Guide
As the reporter, you will be notified via text message when your company responds. You will be sent a link and unique code to access the messaging portal on their end. As a reminder, your phone number is encrypted, so even though you are notified via text message, your company cannot see your phone number.
When you access your messaging portal through your unique link and code, you will be able to read your company's message, and respond back. You can also view your report by clicking the hamburger menu in the top left on mobile and selecting "My Report."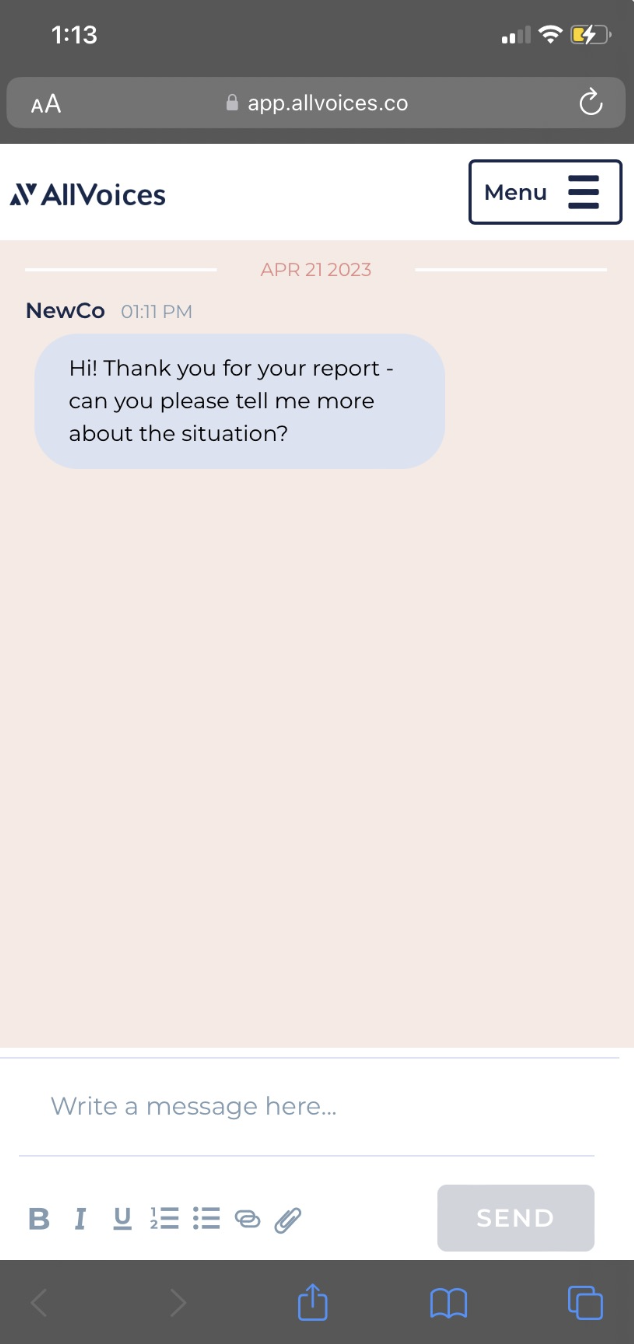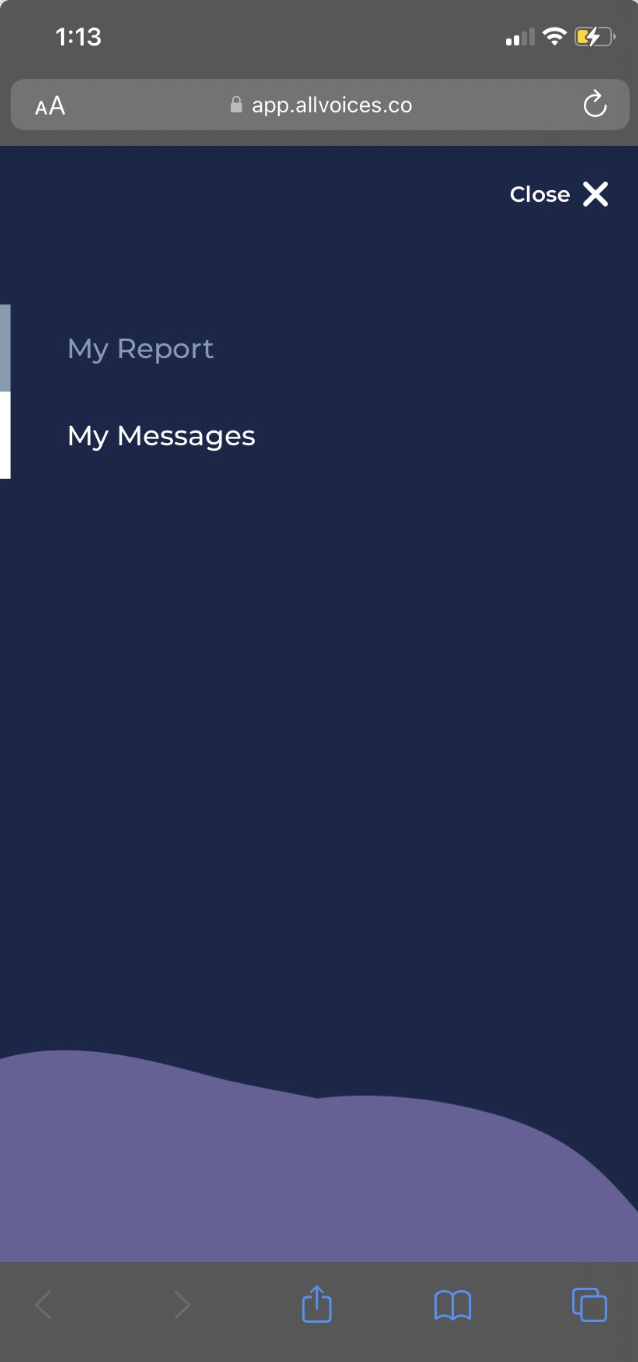 If you have any additional questions, please reach out to support@allvoices.co.