Create A New Pulse Survey
To create a new Pulse survey, select the Pulse icon in the top right navigation as seen below.

Begin A New Survey
Select "+ New Survey" at the top to begin a new survey.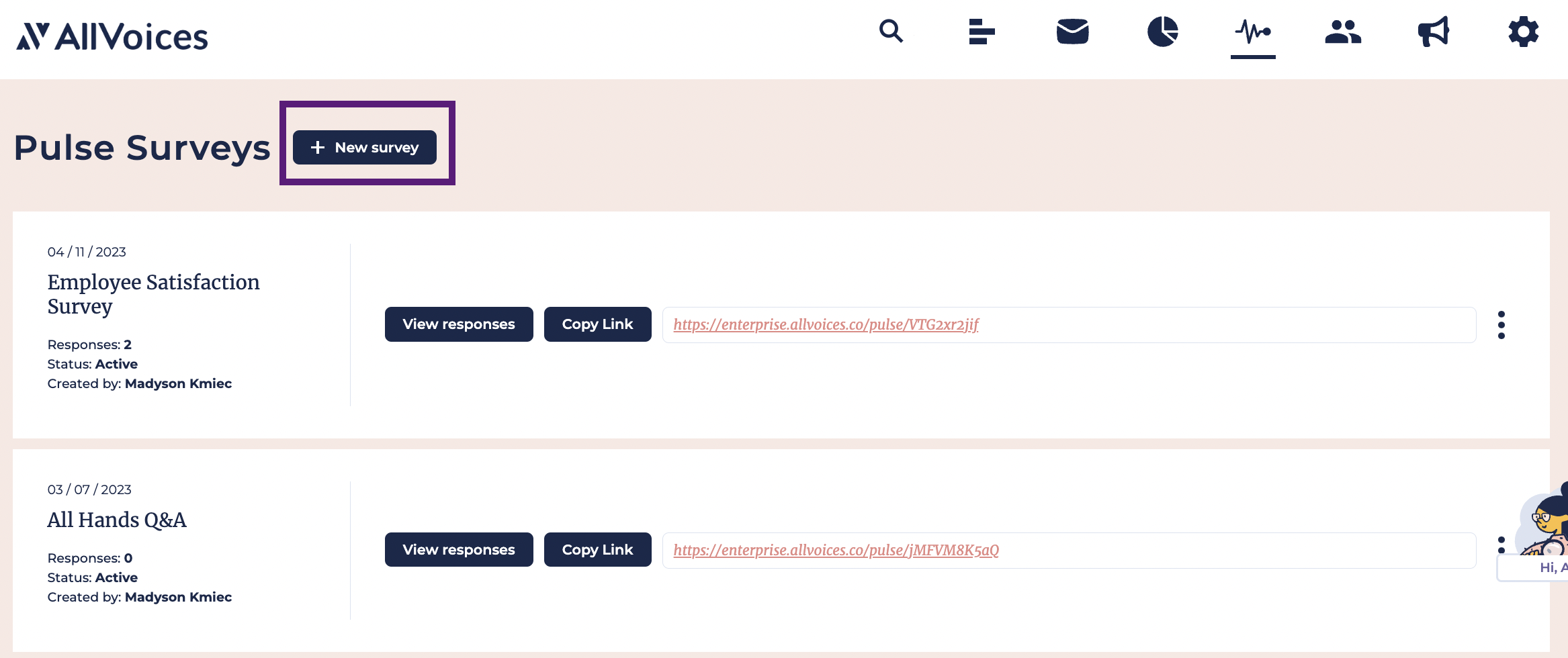 ‍
Choose A Survey Title
Choose a Survey Title, welcome message and any welcome message subtext.
Add Questions To Your Survey
Add questions to your survey. Question types include:
Linear 1-5 Scale (ex. "On a scale of 1-5…")
Dropdown (selecting between a predetermined set of options)
Short answer questions (allows participant to type a short answer into an open text field)
Long answer questions (allows participant to type a long answer into an open text field)
Note: Pulse Surveys do not automatically save, if you are still working through your survey but have to click out, be sure to save your survey.
Distribute Your Survey
Once your survey is complete, it will generate a custom URL that can be copied and pasted into an email, slack or other form of communication to be distributed to employees.
View Responses
View your number of responses and visualize the data from your participant responses
Note: Pulse surveys and their results can be viewed by the admin who created them as well as Primary and Owner admins. This means that Sub Admins cannot view the pulse surveys made by other Sub Admins.
If you have any additional questions, please reach out to your Customer Success Manager or support@allvoices.co.